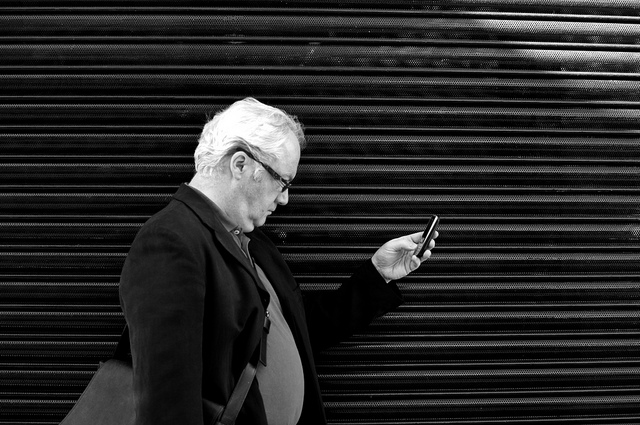 Today, mobile marketing is the fastest and most effective way to reach your audience and is an area of intense fascination for marketers and advertisers and users alike.
The mobile revolution is happening and mCommerce is changing consumer behaviour in much the same way eCommerce has. With its high level of consumer acceptance, mobile marketing provides instant communication, since the mobile phone is always on person and always active. There are now far more people in the world who connect through the mobile web than there are connected PC users, and so, one of the biggest current decisions for mobile marketers is whether they should build a mobile site or app, or both.
The question many marketers face is how to adapt to this new channel of communication and how to integrate mobile in their marketing mix. With a range of mobile advertising options, including SMS, mobile app display ads, search ads, rich media, video and push notifications, the landscape can be a bit complicated.
Direct mobile marketing communications can easily be more effective than mobile search marketing. It is targeted at consumers that are open to suggestions about where to go and what to do next.
A study by
ABI Research
found that consumers worldwide will send more than 5-trillion SMS messages in 2011. Last year the mobile phone industry reached 5-billion subscriptions globally. Out of that, 60 percent use text messaging and 90 percent of all messages written and sent are read within three minutes, with over 99 percent of all text messages read by the recipient — according to a whitepaper on Conversational Advertising by
SinglePoint
. These numbers indicate that consumers are comfortable using SMS, which creates a huge opportunity for marketers and brands to potentially use the channel to speak to them.
Though SMS doesn't get a lot of hype, it works because it provides what all marketers seek, which is a one-on-one dialogue with a customer.
The rise of text messaging can be attributed to its low cost and ease of use. If you have a cell phone, you have the capability to text (no downloads or installations required) and given the level of engagement that SMS provides, its biggest mobile potential is to drive consumers to the mobile web, in-store or online. The texting audience is large and still growing. It has been projected by
eMarketer
that the growth of the global market for ad support of mobile messaging will reach nearly US$12-billion in 2011, up from about US$1.5-billion in 2006.
SMS certainly isn't dying as a business communication tool. While C2C SMS communication may be on the decline, B2C SMS is still vital and seeing a positive growth curve.
The immediacy of SMS is currently unparalleled by any other marketing channel. It's a funnel, in which marketers start with text interaction, optimising their messages to drive traffic by including a link to rich media, video, or other personalized marketing materials (with a simple click-through on the SMS) where users then take the desired action. New innovations have sprung up that allow you to send a link to an entire mobile site packed with graphics, images and forms from inside an SMS.
The response rates which marketers experience via texting campaigns are definitely attractive. With that said, the way consumers use the mobile web is very different to the way it is used in the desktop environment. Most mobile sites being created will never even be viewed, unless stumbled upon by chance. To gain real mobile traction, marketers have the option to use a combination of "link push" via mobile texting technology that incorporates tracking and reporting to act on subscriber-level data and develop a true one-on-one engagement experience.
The mobile revolution will continue to gain steam in 2011, 2012 and what's certain is that the mobile market represents a tremendous opportunity to extend your reach, brand awareness and
ROI
. The text message + link innovation is a great way for brands to get started in mobile marketing, especially if used for promotions. It is cheaper and faster to build than a mobile app or entire mobile site, and consumer engagement can be measured instantly. The entire process of creating a multiplicity of targeted, multi-facetted, trackable and manageable campaigns can be done all from within one interface.
With thanks: